"All I want is to share with you everything that I am and want to be."
"Tout ce que je veux c'est partager avec toi, tout ce que je suis et ce que je veux être."
Chorus was created for the 2021 Webtoon Contest and was a great opportunity for me to try a new format of comics.
Thought as a 3 episodes-song (2 verses and 1 chorus), Chorus explores the lives of two non-binary protagonists who try to figure out how to create a bond with the close circle of people around them.
Initially planned as a short story, I realized I have much more to say with those characters, and decided to expend the series with other characters' voices.
Chorus a été créé pour le concours Webtoon de 2021 et fut l'occasion pour moi de m'essayer à un nouveau format narratif de bande dessinée.
Pensé comme une chanson en 3 épisodes (2 couplets et 1 refrain), Chorus explore les vies de deux protagonistes non-binaires qui essayent de comprendre comment atteindre et créer des liens avec les personnes qui les entourent au quotidien.
Initialement prévue comme une histoire courte, j'ai réalisé que j'avais bien plus à dire avec ces personnages, et j'ai décidé d'étendre la série avec le point de vue d'autres personnages.
Check the trailer!
Voici le trailer !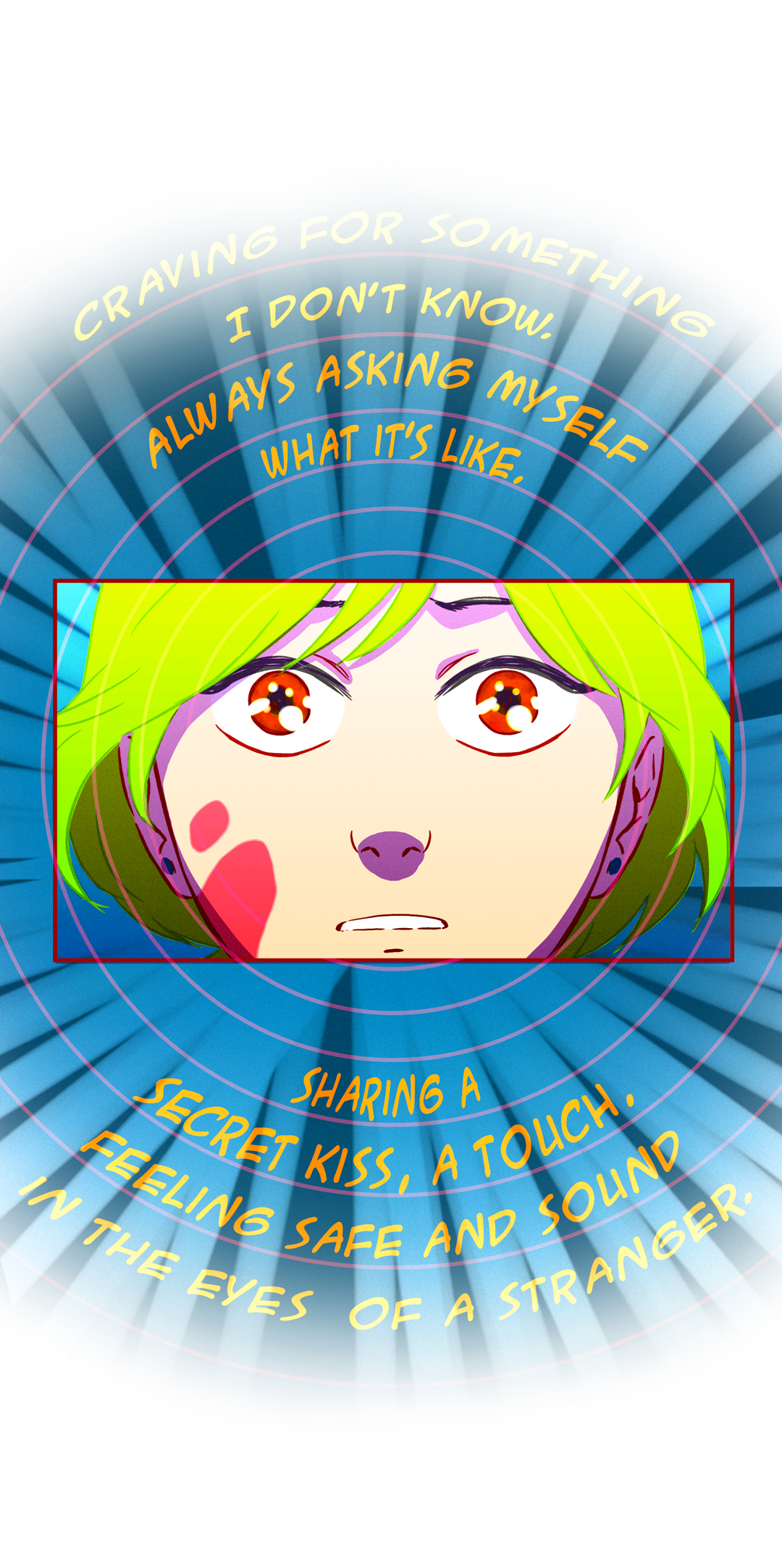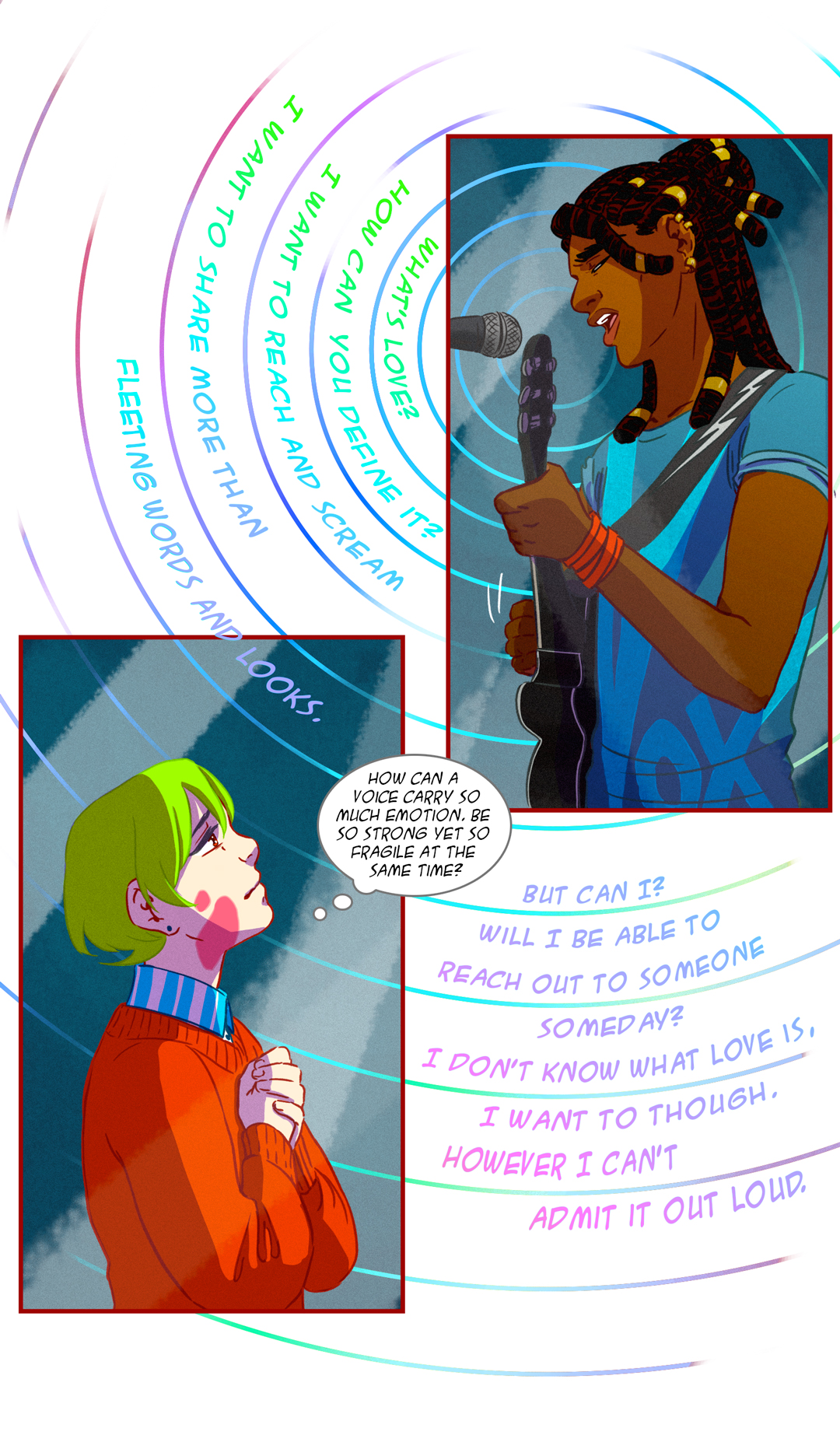 🇬🇧 Read it here for free:
🇫🇷 Lecture en ligne gratuite :